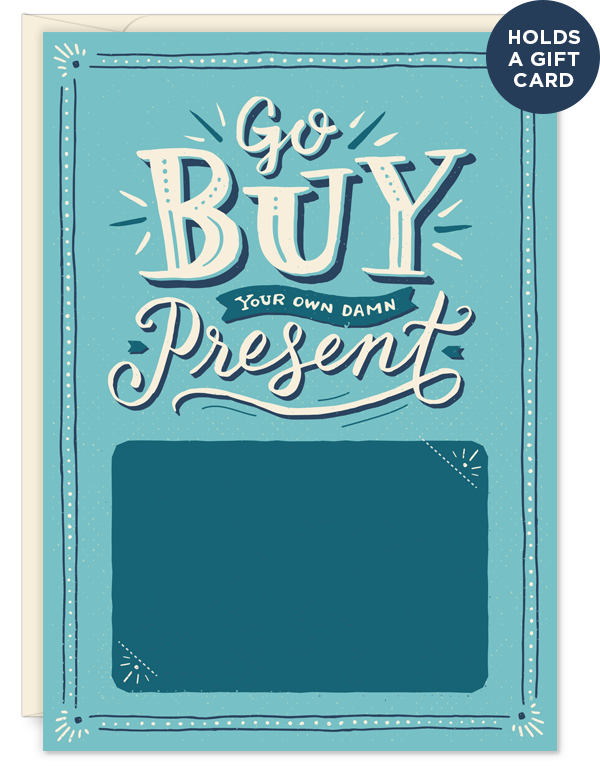 Not every card is going to be able to speak your mind, but we're sure this one will. The frustration caused by picking out the perfect gift is real, and sometimes it's just better to throw in the towel and leave the shopping to someone else.
Gift Card Cards are die-cut on the front to hold, you guessed it, any standard-size gift card (or Visa Prepaid). Each 5x7 card is blank on the inside and comes with a matching envelope for the outside. Get 20% off any combination of 6 cards from the shop! Discount is applied when items are added to the cart.

Give the simple gift of narrowed down options, sweetly cradled in a sassy little piece of paper.