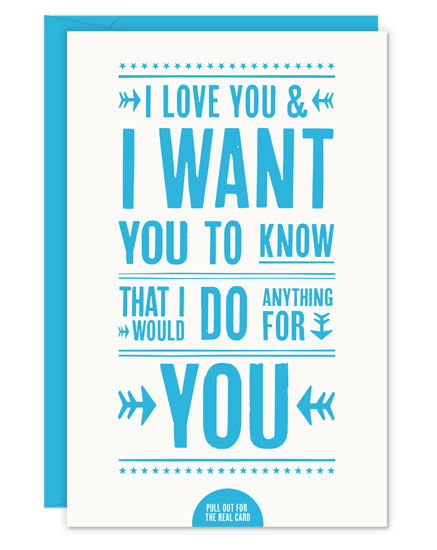 In any relationship, the ability to read between the lines is always important and this card is a perfect example. Once all the lovey-dovey crap is gone, we get to the real issue at hand. As I always say, honesty is the best policy, but not wearing pants is a close second.
This card is made by inserting a 1-color screenprinted card inside a custom printed cellophane wrapping. The blue ink on the card and cellophane are color-matched to give the illusion of a single message. The recipient is then prompted to "Pull out for the real card", where certain words are discarded to reveal the honest truth. The cards is blank inside to write a personal message—or apology—depending on how it goes.
I Want To Do You Card from 55 Hi's on Vimeo.