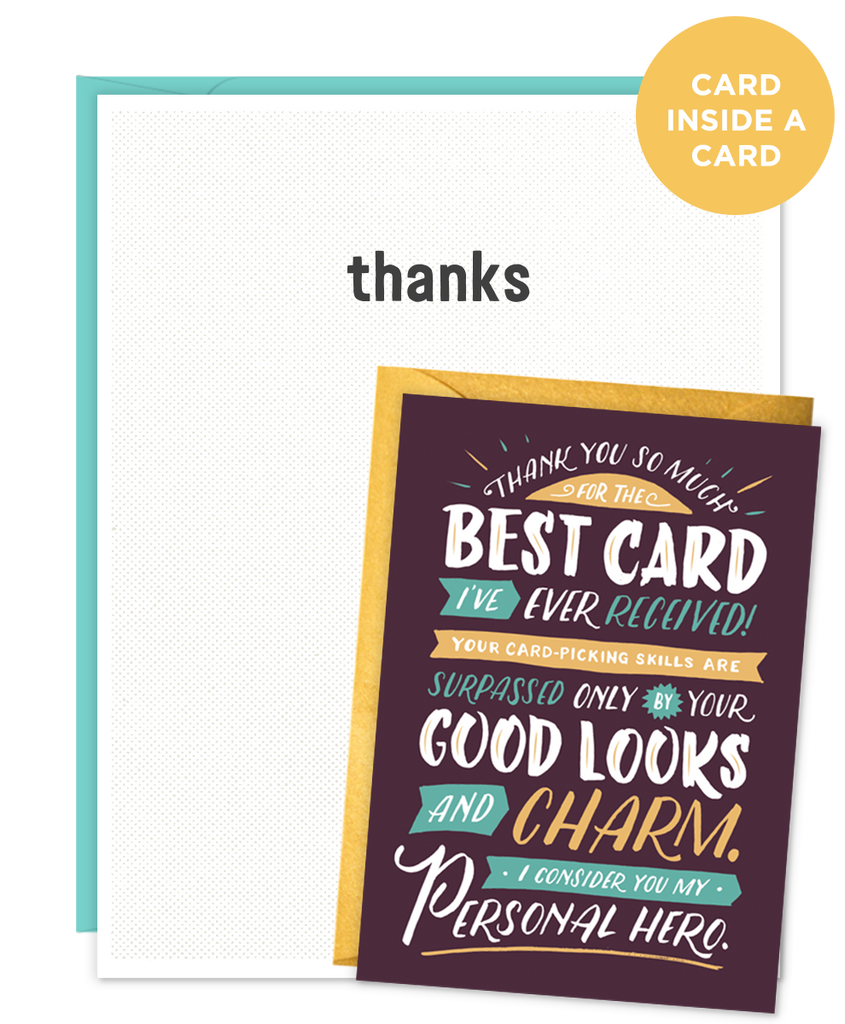 Thanking people is important. Being thanked should be equally important.

Show how thoughtful you are with this extravagant card and be showered with praise in return. You're even doing them a favor by picking out the perfect thank-you-for-thanking-me note. You've earned it.

The Narcissist Card is a series of cards that contain 1 regular card to give, and 1 fully functioning mini thank you card that can be given back to you for being so thoughtful. Each narcissist card comes with two envelopes and two folded cards. You can even save them the trouble by writing your name on the thank you card envelope. Check out the entire series of Narcissist cards right here.