Emergency Shot Glass Card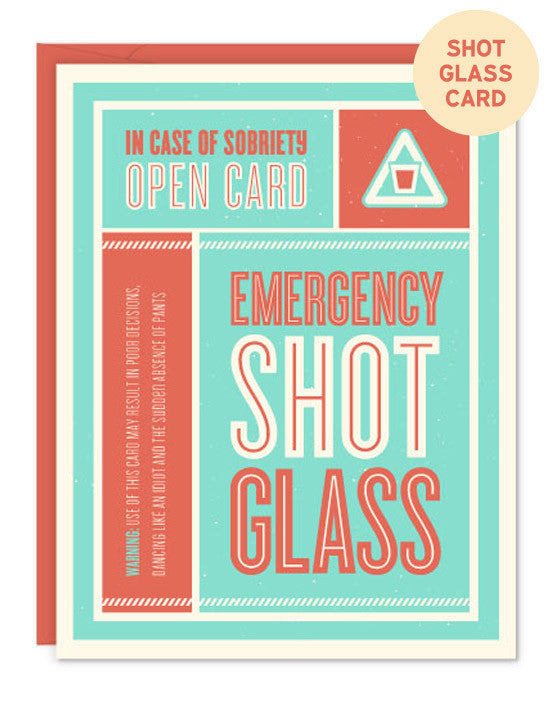 Warning! The use of this card may result in poor decisions, dancing like an idiot, and the sudden absence of pants. Although let's face it, who likes pants? The card is a two-color screenprint that is laser die-cut and scored to allow the recipient to create a small shot glass that can hold 1oz of liquid for over an hour. It is available in two different formats and requires no additional elements:
The Bottle Hanger Card
The card features a diecut circle at the top to attach it to all sizes of bottle (even the enormous Absolut bottles if you mean serious business).
Regular Card w/ Envelope
If you know the party you are going to is already stocked, or you have to send via post, perhaps a regular card is more in order. Each A2 card comes with a matching envelope and no top section to attach to a bottle.
The below video shows the Shot Glass Card being assembled. It features The Birthday Shot Glass card design which follows the same idea, just Birthday themed!