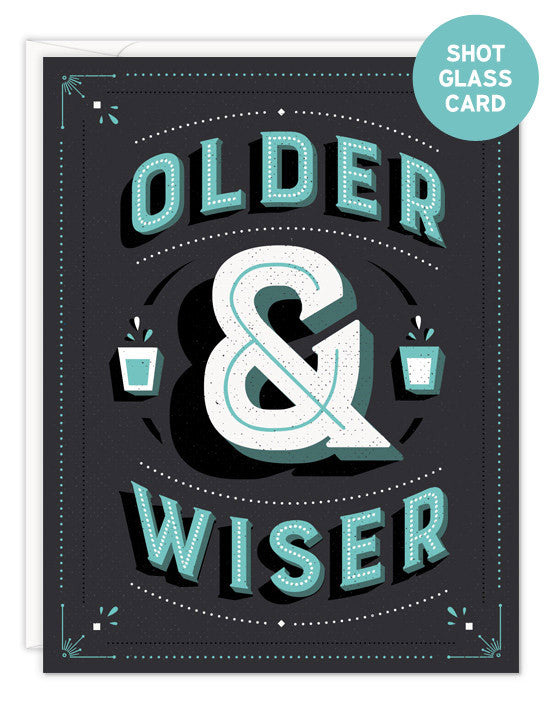 Who in the world actually wants to be older or wiser? That type of behavior is for the birds. Especially on your birthday. This card is for the people who put their pants where they belong; anywhere but on their legs. 
The Bottle Hanger Card
The card features a diecut circle at the top to attach it to all sizes of bottle (even the enormous Absolut bottles if you mean serious business).
Regular Card
If you know the party you are going to is already stocked, or you have to send via post, perhaps a regular card is more in order. Each A2 card comes with a matching white envelope.
The below video shows the Shot Glass Card being assembled. It features The Very First Birthday Shot Glass card design which is the same premise but different design.