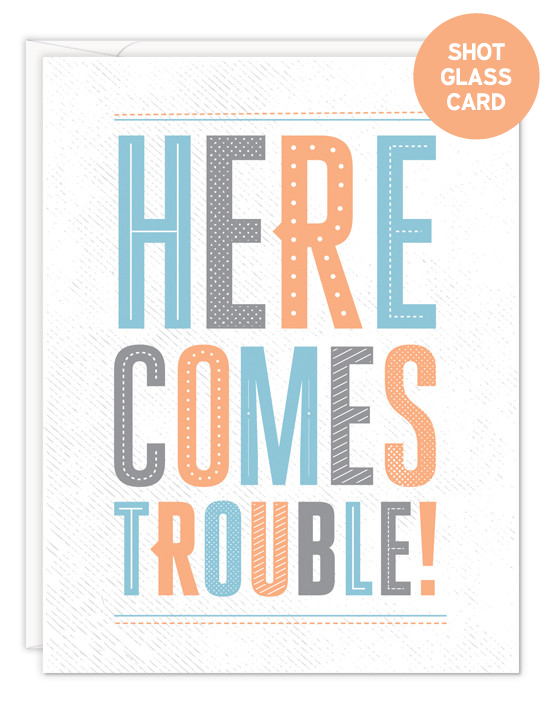 A friend or family member about to have a new arrival? Nothing like a shot glass card to say congratulations and get ready for the shit show at the same time. This way, they can use the shot glass card to cope during the really tough nights.
*Seriously though, don't drink and handle your baby. We know you know this but we gotta say it or someone will sue us.
The Bottle Hanger Card
The card features a diecut circle at the top to attach it to all sizes of bottle (even the enormous Absolut bottles if you mean serious business).
Regular Card
If you know the party you are going to is already stocked, or you have to send via post, perhaps a regular card is more in order. Each A2 card comes with a matching white envelope.
The below video shows the Shot Glass Card being assembled. It features The Very First Birthday Shot Glass card design which is the same premise but different design.