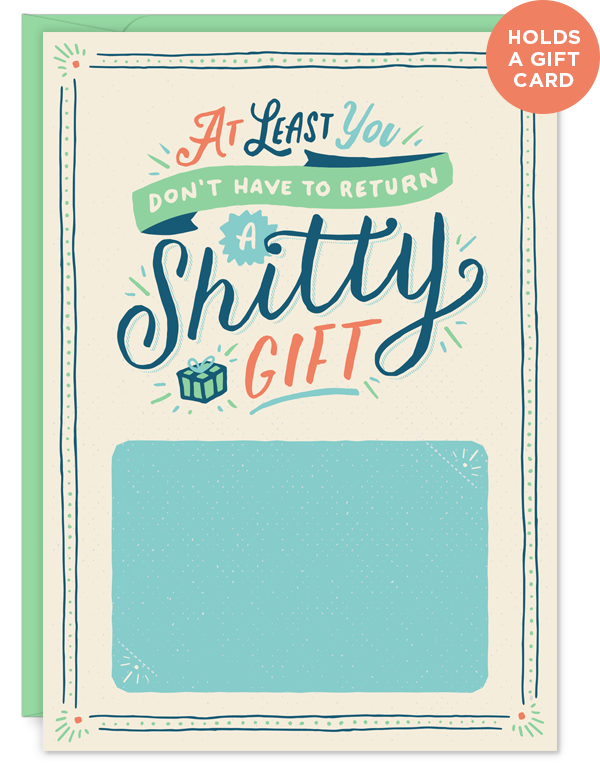 Let's face it—no matter what you buy, you're sending someone on an errand. Better to just leave the gift-picking to the one who has "just like, a really particular taste in style." Whatever that means.
Gift Card Cards are die-cut on the front to hold, you guessed it, any standard-size gift card (or Visa Prepaid). Each 5x7 card is blank on the inside and comes with a matching envelope for the outside. Get 20% off any combination of 6 cards from the shop! Discount is applied when items are added to the cart.

Give the simple gift of narrowed down options, sweetly cradled in a sassy little piece of paper.