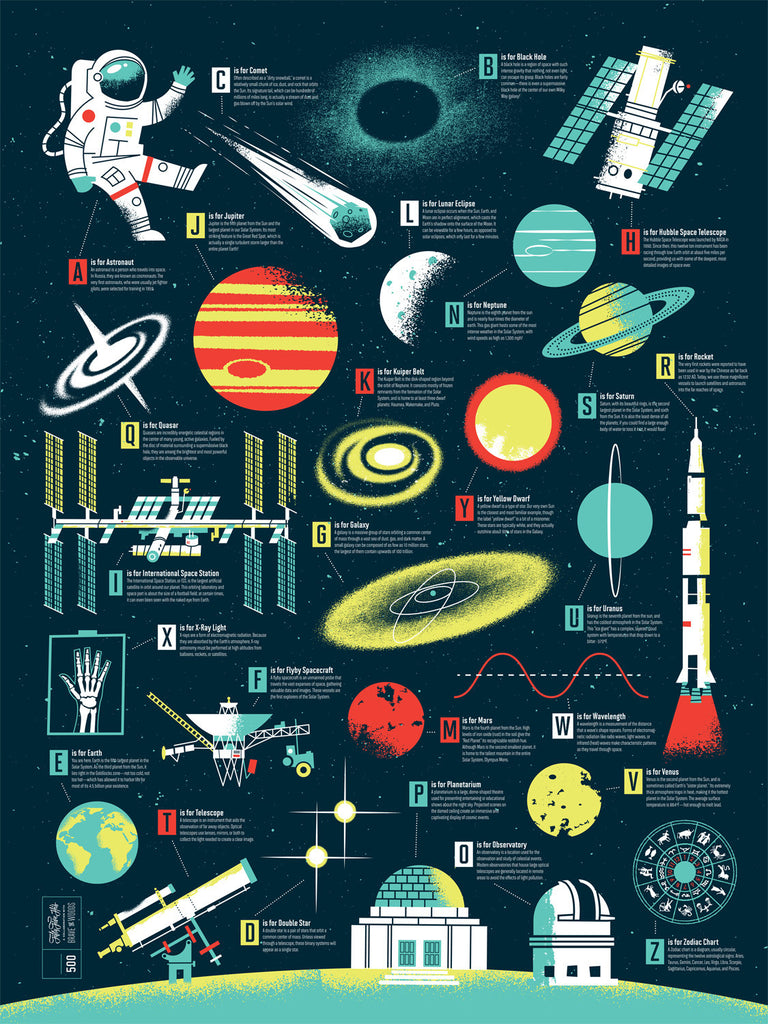 Asteroids, Black Holes, Comets! What better way to brush up on your ABCs than to do it in space? Venture out into the galaxy with this jam-packed poster of 26 space wonders, each illustrated and accompanied by fun facts and trivia. Like did you know The International Space Station travels at a speed of 5 miles a second?  That means you'd be 100 miles away just in the time it took to read this paragraph!

The Space Alphabet Poster is available as an 18x24 Limited Edition 4-color screenprint or in 4 different sizes run from our archival large format printer. If you don't see a size you are interested in, please let us know at info(at)55his.com.
Illustrated in collaboration with Brad Woodard. Intergalactic copy written by Jordan Wittlich.